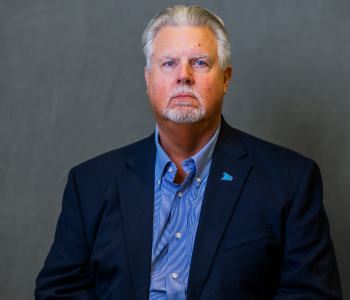 Dr. Stephens is the Program Director for the Workforce Management and Leadership program. He has over 19 years of administrative and teaching experience in the higher education and K-12 environments. He has developed and taught courses at Georgia Southern University within the doctoral education program, and has taught business courses with Liberty University, Indiana Wesleyan University, Baker College, and Darton College. While at Altamaha Technical College, (now Coastal Pines Technical College), he was the department head of the Marketing and Management programs. He has formed and facilitated over 15 business courses for online delivery methods.
Educationally, he possesses a Master's degree in Business Administration, a Master's degree in Education, coupled with a Doctorate in Education Administration. He is a graduate of the Georgia Tech Economic Development Institute, has a certificate in Online Learning Administration, Online Learning and Teaching Management, and is a Certified Customer Service Trainer and Advancement Officer.
He brings in practical business work experience in wholesale, retail and in banking. He is a previous owner of a small business that employed 27 employees with four locations. He is a member of various professional organizations including the North American Council for Online Learning, the Georgia Association of Career and Technical Education, the Academy of Legal Studies in Business, and the American Association of Community Colleges. He is a former president of the Georgia Southern University Alumni Association. In his hometown of Jesup, GA, he is past president of the Jesup Rotary Club and the Jaycees, and served on the Board of Directors for the Wayne County Chamber of Commerce.